Call 1300 TONICS (866427)
Tonic Services
Tonic Health & Safety Training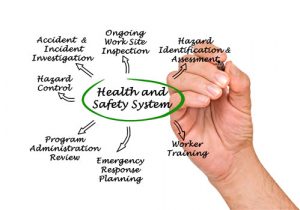 Tonic provides health and safety (OHS/WHS) management strategies to achieve positive results for our clients.
Tonic can create programs to fit with your companies core values and desired outcomes.
Tonic staff understand Health & Safety Management systems including Hazard identification & Controls, Employee training requirements, Gap Analysis assessments, Internal & External Auditing and ongoing system improvement.
Tonic works with you to create improved procedures, policies and processes including Job Descriptions, Physical demands and Safe Operating Procedures (SOPs) to help reduce your overall injury risk profile.
Tonic assists you to implement the new changes and develop OHS/WHS reporting methods that are relevant to current standards.
Tonic provides you with professional education and training to ensure your companies ongoing  success and growth.
Tonic Training programs also include…
Link and Load – Manual Handling training
Firstly…research shows over and over most manual handling training programs are ineffective at reducing injuries. Trained staff can tell you correct principles and they can even show you correct methods…however research shows they rarely put it into practice. Good manual handling practices requires MINDFULNESS …your mind is alert and you choose to link your key body areas together to work as a unit to achieve a safe and effective physical result. At Tonic we use some unconventional methods to achieve the results you require. In 1999 Tonic director Des Morrow co-authored a training booklet titled Back Pain: A Lifter's Choice. The training program was used across Australia by the Australian Spine Institute to reduce back injuries at work in many medium to large corporations.
2. Job Task Analysis – Physical Requirements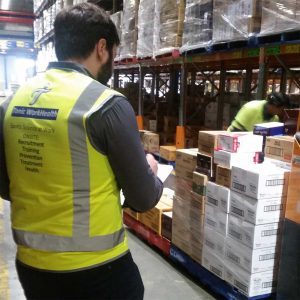 In this type of analysis we record how much a person sits, stands, pushes, pulls, lifts, carries, reaches, bends, stoops etc. Also we record how often in a day (Frequency) how long they do it for (Duration) What force is required, the environmental conditions like heat, cold, wind, vibration etc. These are the physical requirements of the job that are used in creating specific pre-employment testing protocols so you hire the right people for your business.
3. Health & Nutrition Training
We all know Health and Nutrition is important but a bit like Manual Handling training a lot of people do not practice it well. Poor physical condition and nutritional choices are the leading cause of death in the world, diabetes related diseases including obesity kill more people than starvation now. Certain exercise has been shown to be as effective as anti-depressants in treating depression. Good dietary choices has also been shown to reduce depression. Tonic can assist in educating and encouraging your team to better fitness and nutritional choices.
 3a. Weight Loss Programs are really apart of Health & Nutrition because one looks after the other, but we can focus on that aspect for people who are interested in the "secrets" behind a slimmer happier person.
3b. Fitness Programs can be created for group or individual training either onsite or offsite, either using gym or swim facilities or just bodyweight. WE can create Goals, steps to achieve those goals and we can monitor the outcomes.
4. Ergonomics Training  –
Ergonomics training is really posture training and awareness of all body areas with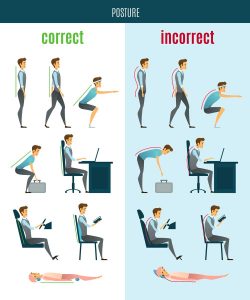 sitting or other tasks as poor postural choices lead to as many injuries as much as more physical activities.
Did you know office chairs can have time ratings for sitting, some are rated for 30-60 minutes continuous use while others are rated at 8 hours or more…not that you should be seated that long!
Your hand position when lifting dictates which elbow muscles you use and therefore strain if overused…think of it like Tennis forehand versus backhand…notice a lot of players using a two-handed backhand …you know why right?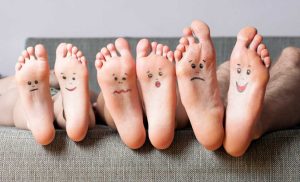 5.Foot Assessments – do your feet roll inwards or outwards, are your arches naturally high or low, do they change with weight bearing? How can you correct simple foot problems before they become bigger problems like Plantar Fasciitis …a pain in the heel or under the foot?
Foot pain is no fun…Just like Bunions on big toes… prevention is better the cure!
 5a.Work Boot Fitting – Tonic can recommend, fit and even supply virtually any type of work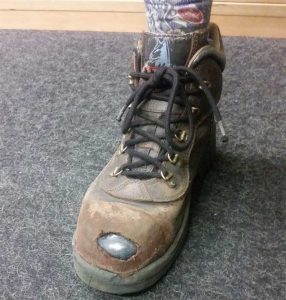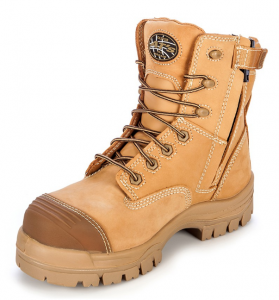 boots to suit the job tasks, environment and OHS/WHS requirements as well as matching your foot type to the right boot. Many people choose the wrong boot for their foot type and end up causing foot problems or injury.
6. First Aid Training – Tonic WorkHealth partners provide onsite First Aid training to Level 2 which includes the use of Epi Pens and Defibrillation machines. First aid is something we all should know for our families, friends and work mates.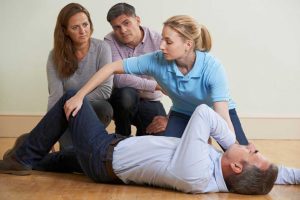 Tonic Injury Management Services…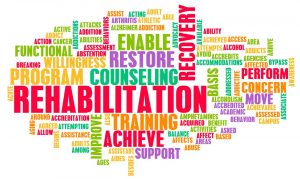 First Aid Assistance
Onsite & offsite Physiotherapy
Injury management advice
Certificates of capacity
Onsite & offsite rehabilitation
Return to work programs
Strength & conditioning training
Health & safety posters, booklets & handouts
Workplace vaccinations
"TONIC TREATMENT IS FAST, EFFECTIVE, PRACTICAL, EDUCATIONAL AND RE-INJURY RESISTANT"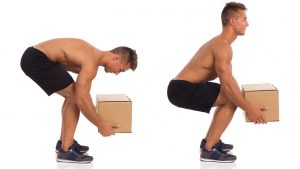 BEFORE ……………………..AFTER

iAuditor
Introductory video by Safety Culture iAuditor…